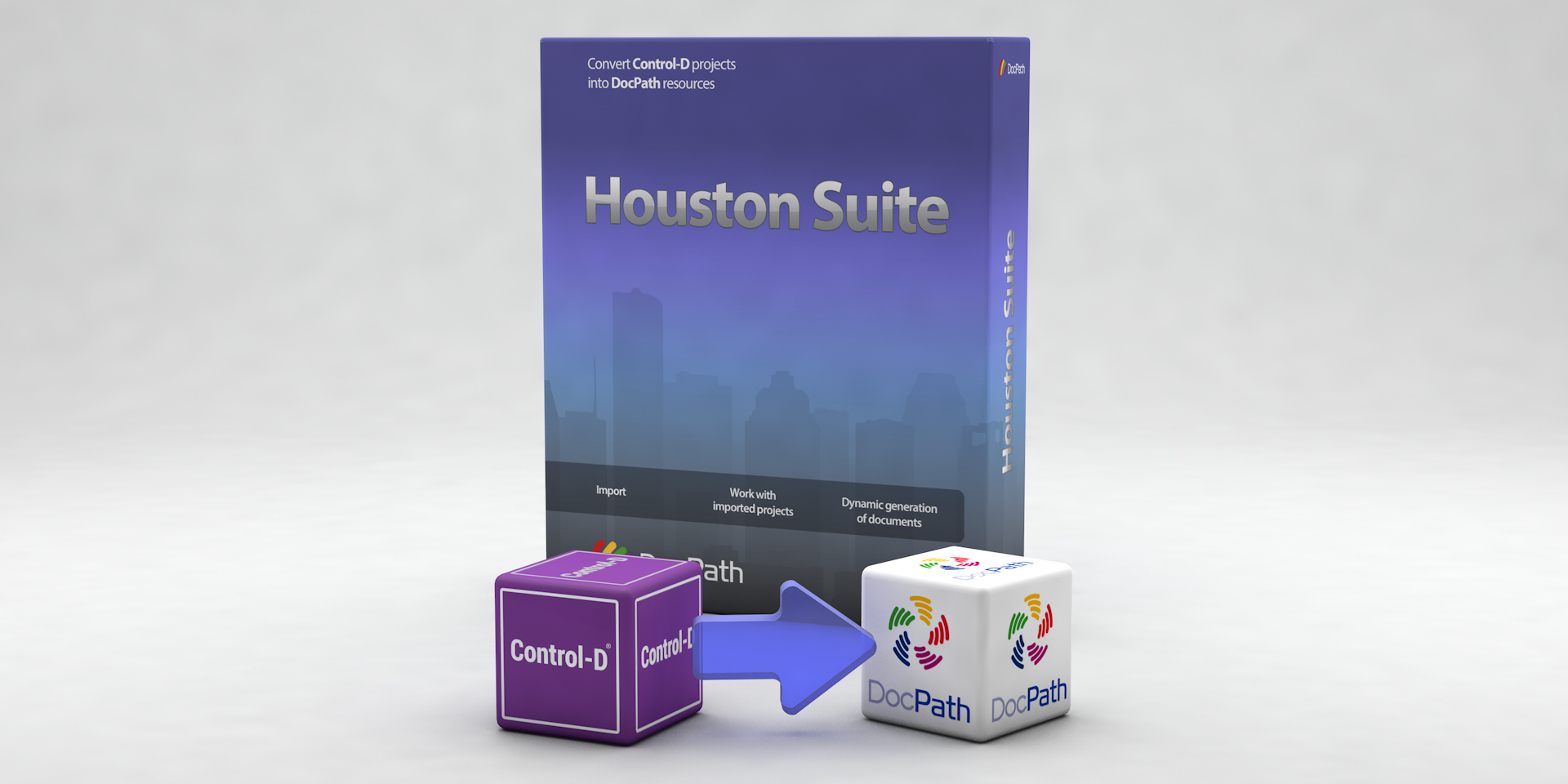 DocPath launches DocPath Houston Suite, a new document output software solution offering an optimal alternative to Control-D applications.
Suwanee (GA), September 28, 2016 – In response to recent demands of customers for a Control-D® software replacement product, DocPath now launches DocPath Houston Suite.
Control-D®, developed by BMC Software, is a software product geared towards automated management of reports generated in mainframe and distributed systems. With DocPath document software, Control-D® users are now able to smoothly and securely replace their Control-D® applications with a state-of-the-art Output Management solution. To this end, the power components of the existing DocPath document generation platform have recently been expanded to support the required document distribution requirements –including mainframe-generated reports– on a modern platform using a centralized database-driven repository and a secure Web infrastructure.
The result is DocPath Houston Suite, a new document software solution which seamlessly accommodates the requirements of any organization in need of first-rate and cost-effective replacement software.
Disclaimer:
DocPath trademarks are the property of DocPath Corp. CONTROL-D is a registered trademark of BMC Software, Inc., in the United States and other countries. IBM trademarks are the property of IBM Corporation. Other company, product and service names may be trademarks or service marks of others.