Convert IBM® InfoPrint®Designer projects into DocPath® resources
Convert IBM® InfoPrint®Designer projects into DocPath® resources
Convert IBM® InfoPrint® Designer projects into DocPath® resources
Doc

Path

® Boulder Suite™

Years ago IBM® created InfoPrint Designer, wich meant companies could benefit from the use of a handy tool to facilitate the development of AFP resources in System i platforms.

Since then, user needs have grown exponentially and new demands that had to be addressed. Among these demands were the use of high-quality graphics and use of color. The answer to these requirements is DocPath Boulder Suite, a DocPath solution that provides a growth path for InfoPrint Designer as well as support and many advanced features to thousands of customers around the world that still use InfoPrint Designer.

For this purpose, Boulder Suite includes a migration wizard that ensures a quick and simple evolution to DocPath environments, which provide advanced capabilities such as printing, electronic distribution by mail, fax, and online document generation in real time. Moreover, Boulder Suite runs natively on your IBM® System i platform, which means ease of use, security and control.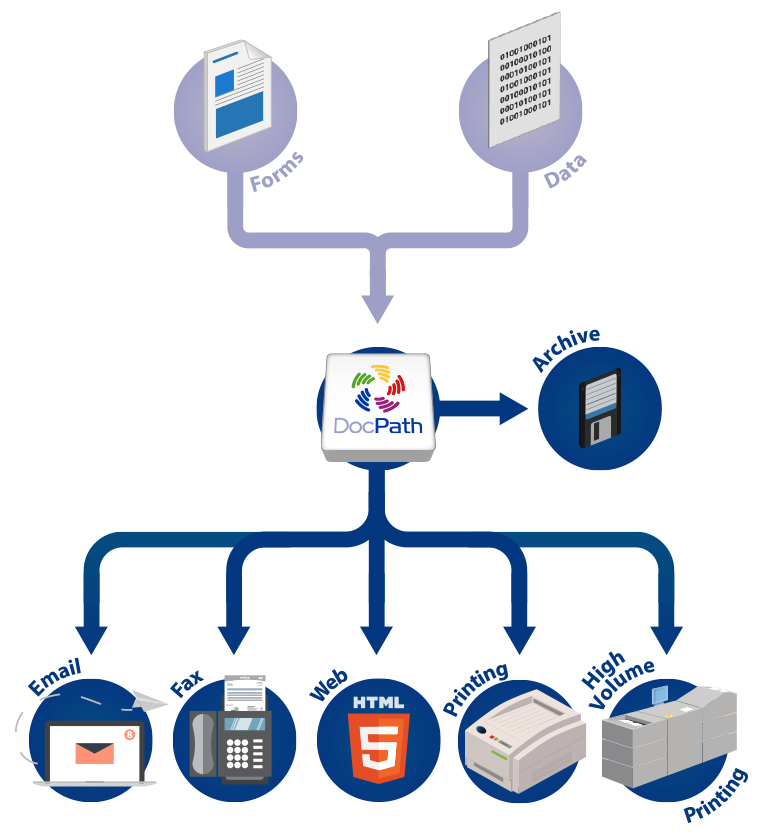 Main Features
Easy Conversion: Migrate InfoPrint Designer proyects in two simple steps, using a wizard.
Easy Generation: The solution allows the modification of migrated form designs using the DocPath Designer design tool and it includes a simple and modern interface for modifying data extraction and job flows.
Disclaimer: DocPath trademarks are the property of DocPath Corp. IBM trademarks are the property of IBM Corporation. Other company, product and service names may be trademarks or service marks of others.