Retrieve, convert and merge
your documents in a single process.
Doc

Path

® ResourceBox™

DocPath ResourceBox is a flexible and agile document software solution that addresses three common challenges related to the enormous amount of resources that are used for document creation and generation: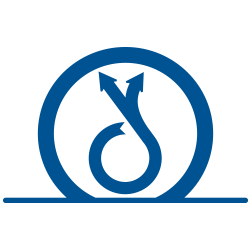 RETRIEVAL AND DISTRIBUTION
of any type of resource (documents, images, forms, fonts, etc.) from any type of source (document managers, directories, URLs, etc.).
FORMAT CONVERSION
to specific formats required for each document generation process. Any conversion is possible.
FILE MERGING
which may involve merging, in a single process, a retrieved document with a generated document to obtain a single document.
Highlights
Easy integration within an organization´s existing infrastructure.
Multi-platform.
Version control of retrieved resources.
Retrieval of any file type: forms, fonts, images, documents, etc.
Supports any format combination (PDF to PCL, JPG to PDF, Excel (XLS) to PDF, etc.).
Specific Benefits
Retrieval
DocPath ResourceBox document software rapidly and efficiently retrieves any type of resource (images, fonts, documents, forms, etc.) from different data sources.
Users may assign an expiration date to retrieved and stored elements. This ensures that DocPath ResourceBox will always return the last version of the requested resource.
Conversion
Required for the majority of processes.
Any conversion is supported (PDF to PCL, JPG to PDF, etc.).
No specific conversion programs needed.
Merging
Any combination of formats can be merged to generate a single, coherent document.
Integrated part of the document generation process.
© 1997-2017 DocPath Corp - 3360 Martin Farm Road - Suwanee GA 30024 - USA