Easily generate, print and distribute
your business documents
in real time, on demand and online.
Easily generate, print and distribute your
business documents in real time, on demand and online.
Easily generate, print and distribute your business documents in real time, on demand and online.
Doc

Path

® WebDocs Generation™

Almost no one doubts that the Internet is important. However, there are still some companies that don't offer their clients any telematic means of communication or don't take full advantage of what the Internet offers with respect to creating, generating and distributing documents on the Web. This may provoke negative customer reactions and even damage a company's corporate image.

With DocPath WebDocs Generation, one of DocPath's Document Output Management software solutions, users will be able to request the creation and generation of a document and instantly view it on their browsers. Thanks to this solution, clients will be grateful for not having to go to the headquarters of your enterprise to obtain documents, your enterprise's corporate image will be improved and the costs related to paper printing and distribution will be reduced because the requested documents are generated automatically on the Internet.

This advanced Document Output Management Internet solution has been designed for any type of enterprise, independent of its size. This solution has all the required elements, including specialized (Java, .Net, WebServices, etc.) connectors, to integrate with an enterprise's existing business applications.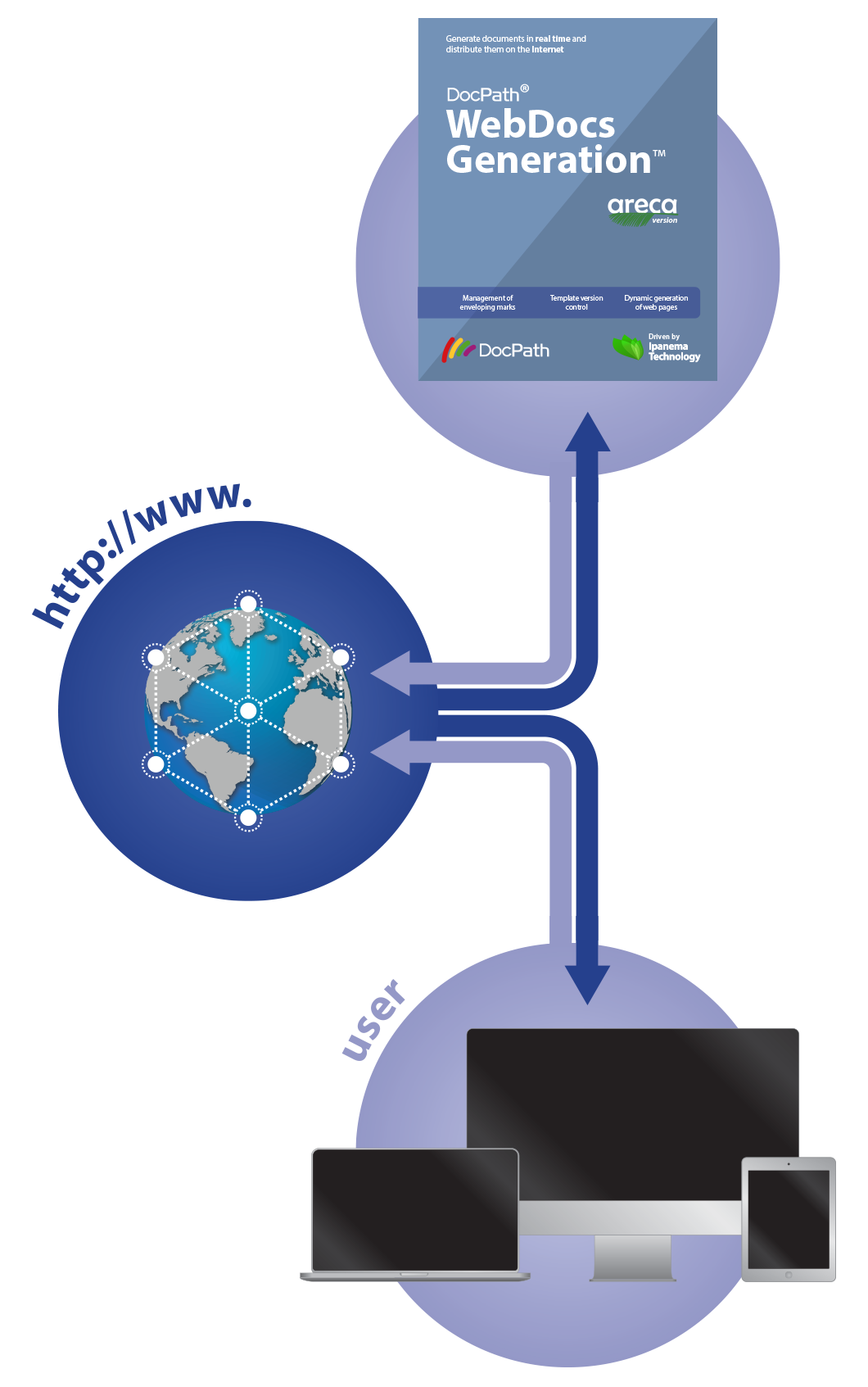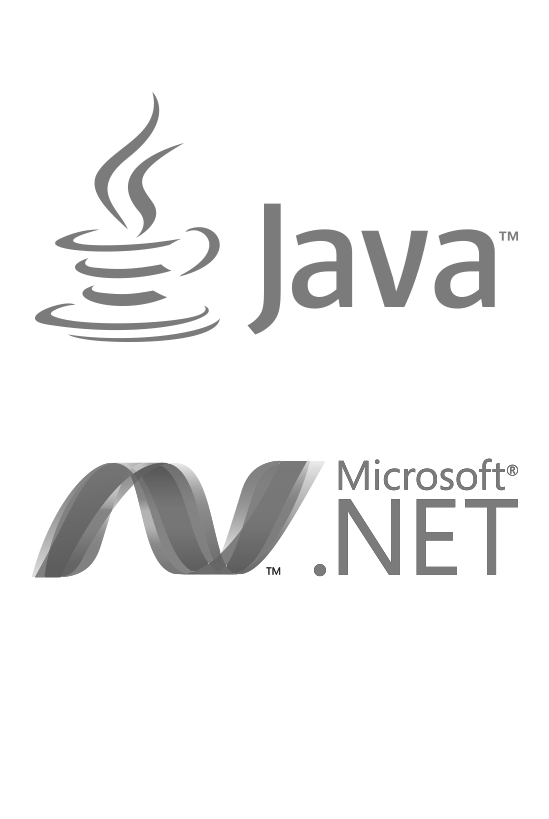 Main Benefits
Comprehensive system for generating documents in all environments.
Designer with version control, support for multiple languages, capacity to create one-dimensional and two-dimensional barcodes, generate dynamically 2D and 3D charts, design static and dynamic templates. Includes an integrated simulator to speed up testing.
High production engine with envelope mark management and batch classification for batch operations, JAVA and .Net connectors for integration with on-line transactional applications for real-time document generation.
Production-time template version control and automatic distribution processing: the base for Internet document generation.
Option of interpreting templates for direct translation to Web forms to be manually filled, for dynamic generation of the resulting document and for entering the data into a database.
Accepts all types of input data (XML, plain text, record mode, tag mode, spool format, etc.) with no need to modify existing applications and direct access to different databases (SQL, DB2, Oracle).
Multiplatform: Windows, Unix (Linux, AiX, Solaris, HP UX), iSeries and zSeries.
Multiple implementation schemes: centralized, distributed and hybrid, including multiple modes: service, command, dll library, executable, etc.