The Perfect Alternative for JetForm® / Adobe® Central Server Users
The Perfect Alternative for JetForm® / Adobe® Central Server Users
The Perfect Alternative for JetForm® / Adobe® Central Server Users
Doc

Path

® Ontario Suite™
Migrating Towards DocPath Technology
On top of our wide range of solutions geared towards small, medium and large businesses, DocPath also offers a safe and easy way to migrate from JetForm® (now named Adobe® Central Server) to an innovating technology, with the DocPath® Ontario Suite™ solution.
With DocPath® Ontario Suite™, JetForm / Adobe Central Server users now have the chance to replace their current environment in a safe and quick way, as well as the possibility of acquiring advanced features and new visual interfaces to design documents, while maintaining their current business applications.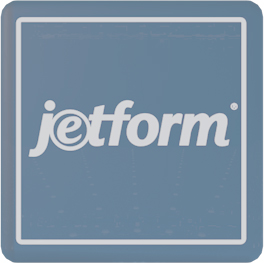 Advantages
The process secures the investment made previously in JetForm® / Adobe® Central Server, since DocPath technology supports the same type of input data.
DocPath guarantees your data will be preserved. This means that the integrity of your information as well as the confidentiality of this information is kept during the entire process.
The data sources and formats ("data streams") supported by JetForm® / Adobe® Central Server can still be used to generate documents with DocPath.
Migrating from JetForm® / Adobe® Central Server is done in a semi-automatic way, which means companies save the time that would be needed to redesign their current templates.
DocPath® Ontario Suite™ easily adapts to the ever-changing document needs of every organization.
Features
Among the additional features found in DocPath® Ontario Suite™ compared to JetForm® / Adobe® Central Server are the following:
Generation of advanced PDF formats.
Electronic signature.
Dynamic charts (2D and 3D) based on the data of the document.
Support of a wide range of current color technologies.
New 2D barcodes.
New output formats for label printers, AFPDS output, etc.
Multiplatform: Windows, Unix (Linux, AIX, HP-UX, Solaris), System i and System z.
Integration with existing document managers, such as Documentum, FileNet, Content Manager, etc.
Disclaimer: All the names of brands, products, programs, operating systems, processes, etc., that appear on this page, specifically JetForm® and Adobe® Central Server, are registered trademarks that belong to their corresponding companies and organizations.
© 1997-2018 DocPath Corp - 3360 Martin Farm Road - Suwanee GA 30024 - USA