Generate professional documents with document software that grows with your company
Generate professional documents with document software that grows with your company
Generate professional documents with document software that grows with your company
Doc

Path

® Business Suite Pro™

DocPath Business Suite Pro is an easy-to-use product that offers businesses an essential functionality: the possibility of generating professionally designed dynamic documents, such as bills, delivery notes, contracts, etc.

Thanks to this intuitive and powerful Document Print and Output Management software solution, any size of business can design forms with DocPath Designer, a leading-edge, user-friendly, professional design tool.

The second pillar of this solution is a powerful document generation engine, whose core component is DocPath Controller, that merges your newly designed forms with your business application data to produce professionally finished documents.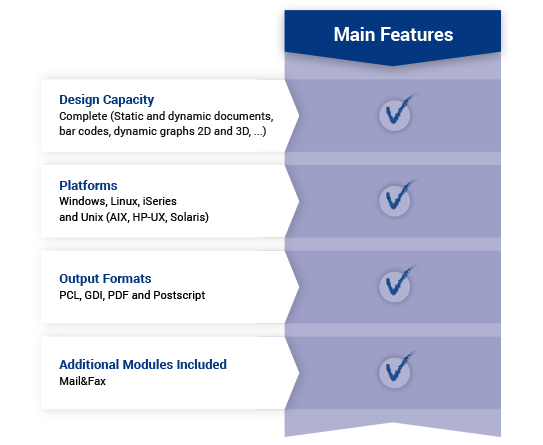 More Document Input, Output and Distribution Options
DocPath Business Suite Pro is one of the most advanced Document Print and Output Management software solutions. It provides businesses a wide range of sophisticated tools for designing professionally finished documents, as well as a wide selection of input, output and distribution options.
Additional options include distribution to multiple printers, or via fax and email with the DocPath Mail & Fax Service module.