A flexible solution for
optimizing print processes
A flexible solution for
optimizing print processes
A flexible solution for optimizing print processes
Doc

Path® PrintSLIM™

Printing is one of the main processes for businesses around the world because, despite the increasing amount of digitized data, physical print-outs are still a necessity. For this reason, DocPath has developed DocPath PrintSLIM – a flexible print process optimization solution that is specifically designed to optimize overall printing efficiency, performance and productivity, especially in remote printing environments.
Highlights of the PrintSLIM optimized remote printing solution:
Supports any print file formats (PDF, Word, etc.).
Compatible with any printer type (laser, inkjet, multi-function).
Supports Windows platforms (Windows 7, Windows 8.1, Windows 10, 2008, 2012, 2016).
Easy integration with any infrastructure.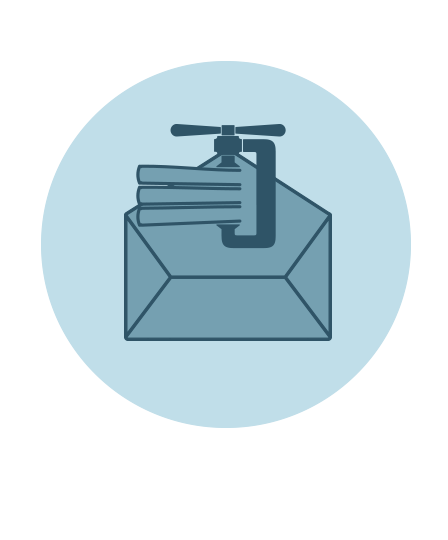 Efficient and Optimized Remote Printing
Compression and bandwidth control are essential to overall printing efficiency, performance and productivity – especially in distributed and virtualized environments.
For this reason, DocPath PrintSLIM is specifically designed to allow companies with dispersed offices to optimize and speed up their print process by optimizing and/or compressing print files, thereby reducing bandwidth consumption and enabling faster overall print job transmission.
Image file optimization: Repeated image file contents are eliminated. This reduces the size of image files without losing quality. No compression is involved.
Print file compression: The print file is compressed at the client server and decompressed at the target server to speed up print file transmission.
Toner Saving Complement
DocPath PrintSLIM It not only provides organizations an effective remote print process optimization tool, but it also constitutes an ideal complement to DocPath's TonerMIST solution, an effective print toner saving technology which allows companies to implement a corporate printing saving policy and customize toner saving settings, among a wide range of other features.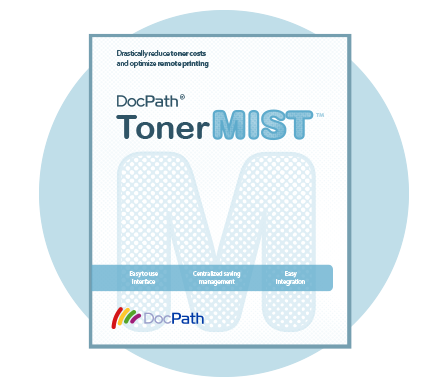 © 1997-2018 DocPath Corp - 3360 Martin Farm Road - Suwanee GA 30024 - USA